The Garland ISD Education Foundation awards tuition reimbursement scholarships to GISD teachers and paraprofessionals each year. Teachers are awarded $1000 and paraprofessionals are awarded $750. Twelve winners from each category are awarded every year.
Light the Way... choose today to spark our students' imaginations with innovative learning ideas. Apply for grants and scholarships from the Garland ISD Education Foundation to impact futures and change lives.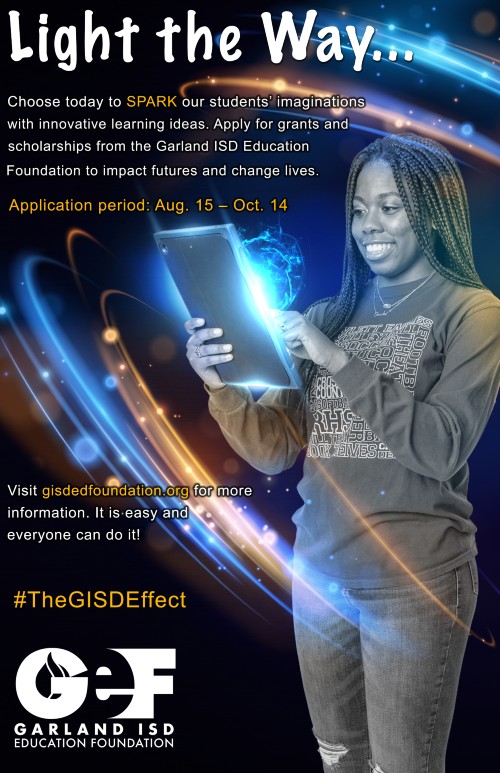 The application window for teacher/paraprofessional scholarships opens on Monday, August 15, 2022 and closes October 14, 2022.