Tinsel & Trivia coming to you live and in person December 3, 2021!
For a chance to win the coveted Leg Lamp Trophy, grab your table today - 2021 Tinsel & Trivia Sponsorship Opportunities.
Shop for Tinsel & Trivia extras - Buy Brains, Multipliers, Mulligans & Drink Tickets!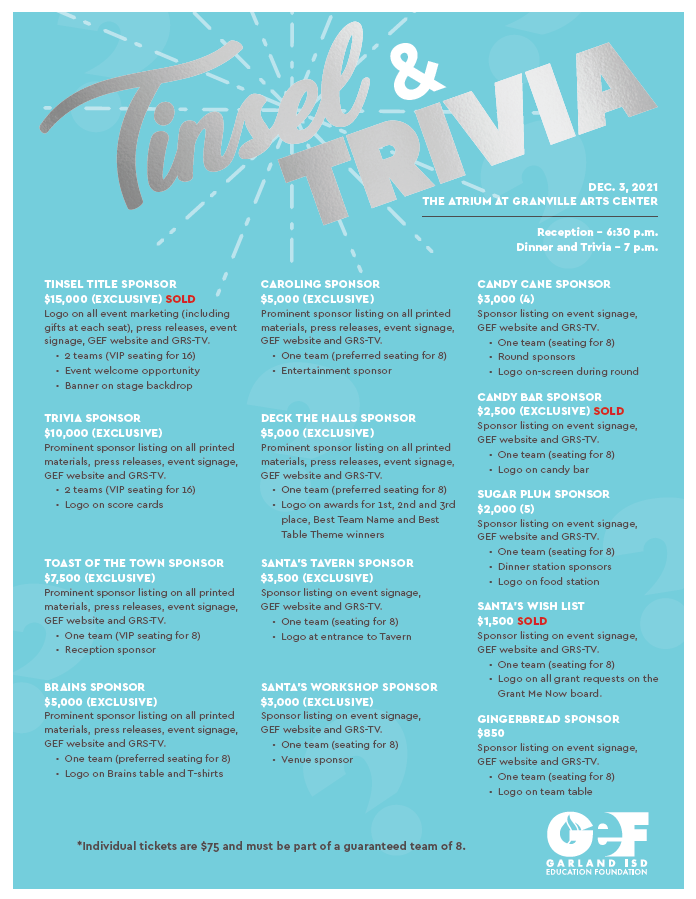 Please join us on Dec. 3 for a night of fun! Sponsorship opportunities range from $850 to $10,000 and 100% of your donation goes to support Garland ISD teachers and staff in the form of grants and scholarships!