Apply for grants and scholarships to improve and enrich the learning experiences of GISD students.
GEF offers several types of grants and scholarships - teacher and classroom grant, grade and department grant, campus and district grant or teacher and paraprofessional scholarships.  It's so easy, and everyone can do it! 
Light the Way... choose today to spark our students' imaginations with innovative learning ideas. Apply for grants and scholarships from the Garland ISD Education Foundation to impact futures and change lives.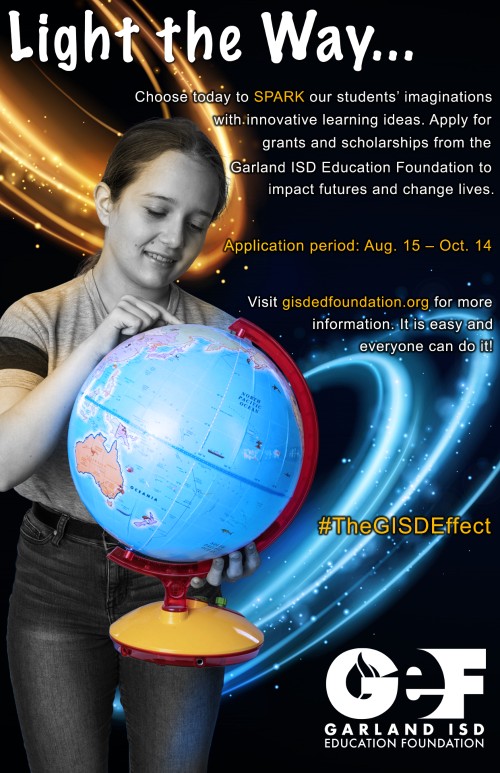 How to Apply
Individual teachers may apply for funds to improve and enrich the learning experience of GISD students
$1,000 maximum request per application
Entire grade levels and campus departments may apply for funds to improve and enrich the learning experience of GISD students
$2,000 maximum request per application
Campus and district administration may apply for funds to improve and enrich the learning experience of GISD students
$3,000 maximum request per application