As a core function of our mission, we provide resources to teachers and students through a variety of grants and scholarships.
Create the Magic in your classroom where students' imaginations flourish and knowledge thrives. Apply for innovative grants and scholarships from the Garland ISD Education Foundation. Together we can unleash the Magic to impact futures and change lives.
Application period: August 14 - October 17, 2023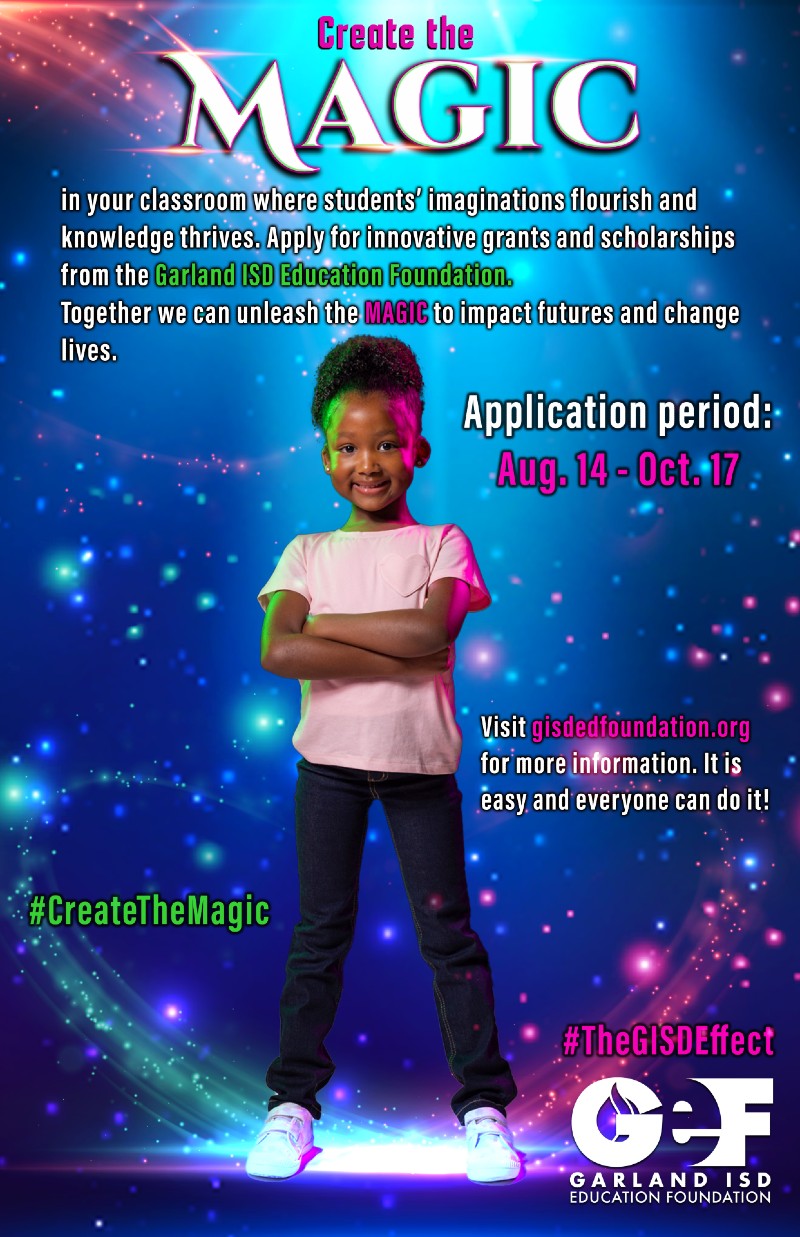 Grants
Using the financial support we receive from individuals, corporations, foundations and employee giving, we offer innovative, creative and impactful grants to teachers and district administrators. Teachers, campuses, principals, departments and district administration all have the opportunity to apply for a grant.
We are proud to offer these grant opportunities:
Scholarships
We offer scholarships for teachers and paraprofessionals. Additionally, we administer numerous student scholarships from local individuals, corporations, and other foundations.