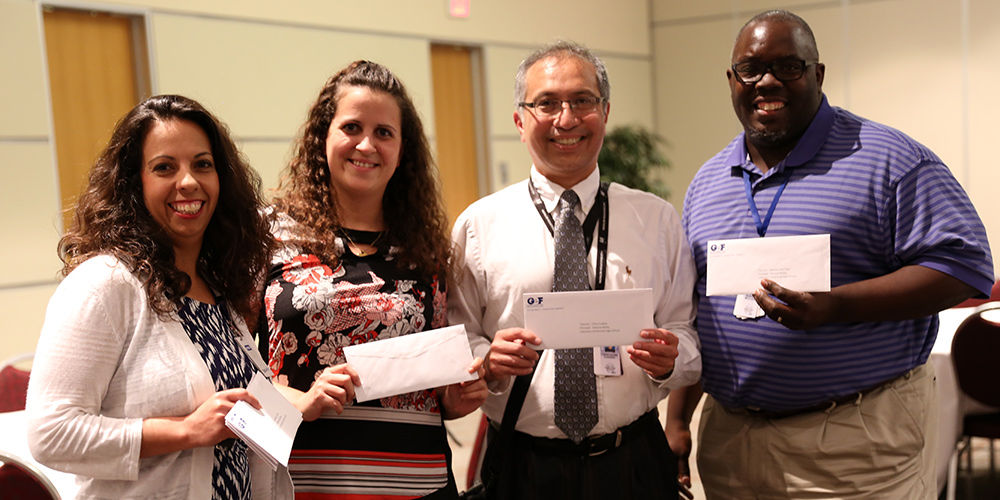 "We are lucky and so thankful to Ecolab for supporting our teachers throughout the years." - Lisa Cox, GEF President

The goal of ECOLAB's grant program for school educators is to encourage and reward individual teacher's creativity and innovation in classroom learning by providing opportunities that will:
Motivate and challenge students intellectually
Raise student achievement
Increase student understanding of academic content, including technical/vocational studies
Increase student understanding of the connection between school and life
The program provides materials and resources through grants ranging from $100 up to $3,000 to teachers in specific communities surrounding ECOLAB facilities.
Funding is provided by the ECOLAB Foundation and the generosity of their employees. This program has touched thousands of teachers' and students over the years.